The Training Professional's Gateway was ...
... set up in July, 1997 by myself, Mike Collins, as a result of frustrated efforts trying to find relevant and detailed training resources on the Internet. Although a lot of information is available, a means of organising access to that information is generally missing. A couple of training colleagues suggested that I may wish to share my research, and hey presto, here we are!
The links and are updated ...
... about every 2-4 weeks. Choices are personal and somewhat opinionated (no excuses) - but your suggestions/comments are most welcome.
STAY UPDATED:
Get notified when this site is updated. Click Here (just send the mail without any content)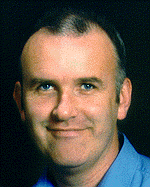 Mike Collins runs a Training and Development Consultancy based in Cork, Ireland - serving clients in Ireland, the USA, the UK and around the world. See his website at:
"I hold a Masters Degree in Human Resource Development as well as being a certified Master Practitioner and Trainer of Neuro-Linguistic Programming. I have a background in Electronic Engineering and I.T. - having worked as a Technical Instructor, Training Specialist, Training Manager, Training Director, Soft-skills Trainer, Self-employed Training Consultant, Facilitator and Coach with a non-specific amount of companies (so as not to give my age away).
I have particular interests in coaching, mentoring, career development and Neuro-Linguistic Programming."