NACAI

National Athletic & Cultural Association of Ireland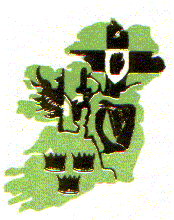 Welcome to the NACAI homepage. Here you will find information on what the NACAI Association is about. There will be details of Championships fixtures, Coaching material and Competition results. Also included is a brief history of the Association since it's foundation.
In 1987 the NACAI celebrated it'75 Anniversary.
In 1922 the N.A.C.A.I was formed under the patronage and with the approval of the GAA in order that Irish athletics could participate in international competition under the banner of Ireland for the first time since the revival of the Olympic Games.
Triumphant Ciaran McDonagh returns from World Championships!
If you wish to become a member or simply find out more about the Association or your nearest club E-mail your request to the NACAI.
International Results…..Malta '99 Results
NACAI Head Office

E-mail NACAI

Claremont Stadium,
Commons Road, Navan, Co. Meath.
Phone: +(353) 046 23638
Fax: +(353) 046 29966
Last Updated: 30th August 1999