---
       Tomás Ó Canainn, With Pipe and Song (Outlet PTICD 1035) .
A CD of traditional music and song, including some of Tomás' own compositions.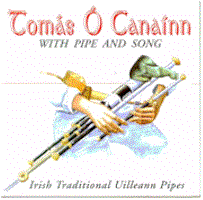 Uilleann Pipes (Outlet PTICD 1093).
This most recent CD of both traditional and newly-composed music and song from Tomás includes contributions by Neil Martin and Rod McVey.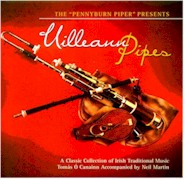 ---
Traditional Slow Airs of Ireland (Double demo CD-Ossian):
all the tunes from Tomás' book, played on a variety of instruments.
New Tunes for Old
(Demo cassette tape of many of the tunes from Tomás' Tune Book.)
Video: Tomás Ó Canainn and Friends at The Heron's Perch.
Almost two hours of music, song, poetry and storytelling  from some thirty players, singers and reciters are included on this new video, which is available on either NTSC (American) standard or VHS (European).