---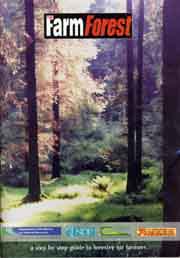 Most farmers in the country will
have received a copy of
The Farm Forest by now.
If you have not received
a copy don't worry,
as it is now available to view on-line at www.irishforests.com. <!A HREF ="/farm/ffindex.htm">

---
Irish Timber & Forestry is Ireland's leading
forestry journal. In addition to Irish, UK,
European & World news, topics covered include;
Forest Research, Planting, Harvesting, Haulage, Processing,
Innovative uses for wood, Environmental related topics, etc.
If you click "LAST MAG" (on the left panel!) you will
see the contents list from our most recent magazine.
If you are buying or selling in the Irish
market you must check out our
display advertisements.
Eight editions are produced each year.
To order your copy simply click
on "ORDER", opposite.
To contact us, click on "EMAIL".
Alternatively our telephone and fax number is
(+353) 0509 33119.
Our Postal Address is:
IRISH TIMBER & FORESTRY
FIVEALLEY
BIRR
CO OFFALY
IRELAND
---
I note that some search engines are finding this page
of our site only. If you do not have navigation buttons
on the left side of this page click here.
---

---
[FARMER PARTNERSHIP] [LASTMAG] [SUBSCRIBE]
[CLASSIFIED] [HOME] [CREDITS] [LINKS]
[EMAIL] [GRANT & PREMIUM RATES]
---

..the voice of the Irish Timber Industry.