THE BOATHOUSE CCE

ABOUT US!
The Boathouse CCE is based in Wicklow Town, the county town of Wicklow, Éire. The name of the branch, 'The Boathouse CCE', is derived from its premises or Teach Cheoil, which is known locally as 'The Boathouse'. This Teach Cheoil was originally the first life-boat house for Wicklow Town and is located in the scenic location of the Seafront, over-looking the Irish Sea. The branch was founded in 1973 under the chairmanship of a local sea-captain. After a few dormant years the branch has once again become one of the most active Comhaltas Ceoltóirí Éireann branches in County Wicklow.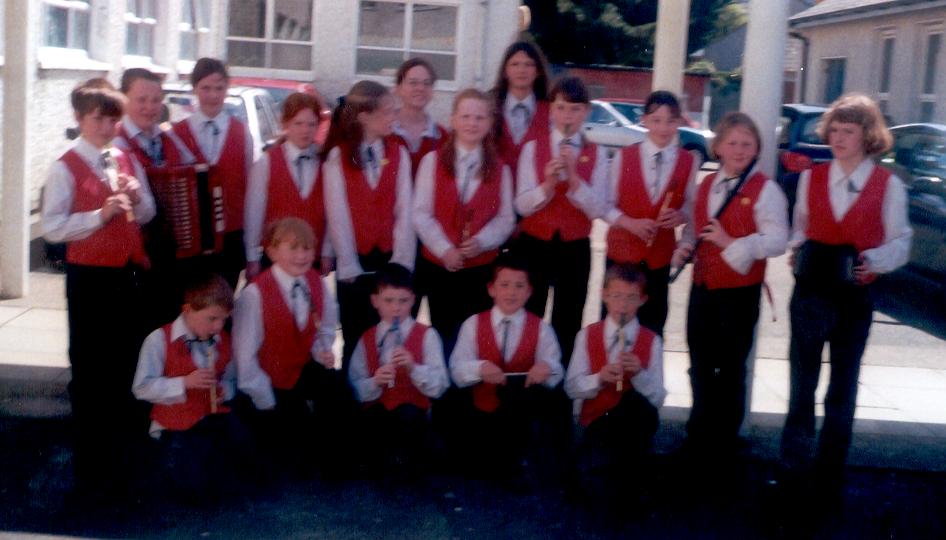 The Boathouse CCE Céilí Band at Fleadh Cheoil Chill Mhantáin, 2002 (showing off our new uniforms!!!!)
The Boathouse Teach Cheoil provides a home for classes in traditional Irish music, Irish dancing and Set Dancing. At all times, we try to maintain a non–competitive attitude within our branch, with our aim being the fostering of an enjoyment of our Irish music and tradition among people of all generations.