Raymond Prenter --: Principal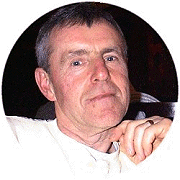 Ray is a native of Belfast City in Northern Ireland and is a graduate of Queens University, Belfast. He received his initial teacher training in St. Joseph's College of Education before taking up a teaching position in Edmund Rice Primary School, Pim Street, Belfast. in 1968. It is ironic that he is now the principal of a school of the same name here in Tramore.
He transferred to Tramore in 1973 (following a Career Break) where he has remained to the present day. He became Principal of the school in 1993, following the departure of the Christian Brothers from the town.
He is married to Bridie and has five children ranging in age from 4 to 21 years, and lives in Knockenduff on the periphery of the town.
He has a keen interest in all sports and runs the football leagues and hurling leagues in the school. He is also a keen supporter of Glasgow Celtic, a team he has followed since his youth. He is also a keen gardener and has a special interest in environmental issues. Bridie and himself are outdoor people and spend considerable time out walking and hill climbing in the area.