---

Dedicated to the memory of Eamonn Prendiville (1925 - 1996)
---
Last updated - 13 March, 1999
You might think you're visitor number
, but you'd be very much mistaken...! (Over 9,000 visitors since January, 1997, actually)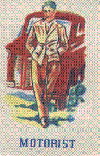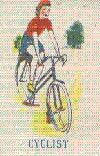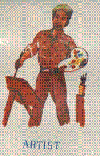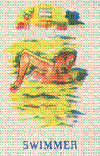 ---
Want to do something interesting? Why not visit the

, an exhibition space for various creative works that have appealed to me in recent times.
Got something on your mind? Got an axe to grind? Why not vent your spleen? Why not

?
Want to keep up to date with all the wonderful happenings in Daniel's Den? Why not

?
Want to hear some of my music? Why not

?

Check out Don Rogalski's new novel, "HOW A CANADIAN HAD ABSOLUTELY NO EFFECT UPON WORLD HISTORY", by clicking here (no, not there, here).
---
How about some music CDs, folks? Help put the kids through college...
Of course, if you want to make me a very happy person, you could buy me some CDs. Click here to see what's on my wish list...
---
Hey! Interested in buying CD-ROMs and videos (VHS - NTSC only)?

---
Want to buy some books?

DANIEL'S DEN in association with AMAZON.COM brings you an excellent range of books at remarkable prices. And all available for you to purchase on-line!
The nice people at AMAZON say that they're the biggest on-line bookstore in the world. Now I didn't get out me measuring-tape to check , so I'll have to take their word for it! Click and explore!
Click here for a special message about this service.
If you want to see the type of book I'm into reading, and check out my recommendations, click on

If you're based in the UK or Europe (and we all know that the UK doesn't want to be considered part of Europe...:-)) you might prefer to visit amazon.co.uk. And here's how...

---
For those of you who don't know me, and for those of you who've been waiting patiently for me to get a life (fnarr!!!) click here for a potted history.
For those of you who don't know what I look like, click here for an "artist's impression".
---
So where do I go from here?
Anywhere you like! Daniel's Den is just a stopping-off point on your way through the CyberUniverse. You can stay here as long as you like, or you can head off in any direction you choose. Here are a few things you might like to look at while you're here...

- Go on, I won't byte...
---

---
Sir Chen Gins...
---
Commerciality...

Member of Music Hyperbanner

All original material (c) Daniel Prendiville 1996, 1997, 1998 and 1999 unless otherwise stated