Sound & Lighting Hire
Concerts - Shows - Musicals - Theatre
Glinsk Song Contest 2001
CP Audio provided the Computerised Scoreboard software for the contest again in 2001. The event took place on Sunday, July 1st.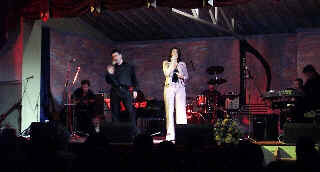 The winning entry, "Roundabout of Time", was composed by J.J. Flannery and Tommy Moran, and sung by Jaqueline Kenny and Sean Costello. The song received 67 points, gaining the lead after the fourth adjudicator's scores had been added to the scoreboard. Second place went to "Angel in Disguise", written and sung by Fintan Ellard, receiving 61 points. Third place went to "Don't Cry for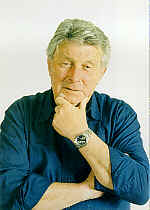 Me" which also received 61 points, however, the placing was decided by the "highest score from an adjudicator rule", where 9 points from two adjudicators wasn't enough to overcome a full 10 points which "Angel in Disguise" received from the second adjudicator. "Don't Cry for Me" was written by Tim Ambler, the winner in Glinsk in 1998, and Tony Miller. Tim also performed the song..
"A Lover or a Friend" written and sung by Karen McDermott, took an early lead with the a 10 point maximum score from the first adjudicator. Three points from the second adjudicator and six points from the third adjudicator left the entry with too much ground to make up. The song, with 60 points finished 4th, while "Sometime, Somewhere", written by John Farry and Bill Carney, and sung by John Farry, which also received 60 points, finished 5th, as 9 points was the highest adjudicator score awarded to it .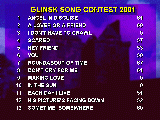 Charlie McGettigan, who sang Ireland's third successive Eurovision Song Contest winner "Rock 'n' Roll Kids" with Paul Harrington in 1996, entertained the audience while the nine adjudicators came to their decision on the finalists.
The 2001 contest attracted entries, from all over Ireland and England.
·2007 results
·2006 results
·2005 results
·2004 results
·2003 results
·2002 results
·2001 results
·2000 results
·1999 results
·1998 results

---